Individuals and families who visit our shop are welcome at any time to tour the workshop and visit with the artisans at work. Just ask one of the sales clerks if you can see the workshop and they'll be delighted to show you the area and introduce you to the some of the staff who have made your purchases.
Larger groups traveling with organized tours or on educational trips are welcome to visit the shop by previous arrangement. We are especially delighted when we have school groups make a field trip to our shop. Please call ahead to book a time, or use the book tours button below, and we'll have an English speaking employee or volunteer available to guide you through the workshop area. We would also provide access for physically challenged people.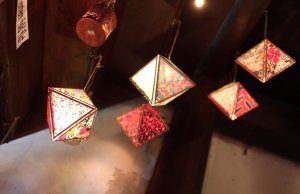 Hoi An folding lantern making class
Handmade Paper: Experience Traditional Arts
Minh, one of workshop's three paperwork craftsmen, teaches hands-on accessory making classes. This classes help participants create gorgeous , one-of-a kind pieces.
Most Fridays | May – December 2018 | 2:00pm – 3:30pm | USD$15 per participant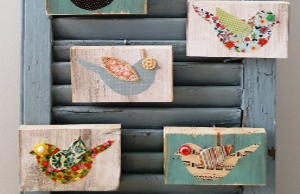 Creative crafting with Binh
One of our most popular workshops and speakers is back! Join the amazing Binh from Reaching Out metal team for an afternoon for crafting and fun. With his hands on mentoring, you will create a few of our own projects and be encouraged to craft and create in your own home. Your class fee pays for all the supplies and tools needed. You'll take home your amazing creations plus a few fun extras.
Kids 12 & under workshop | Price: USD$25 per participant
Normal Workshop | Price: USD$35 per participant
Most Friday | February – December 2018 | 3:00 – 4:30pm